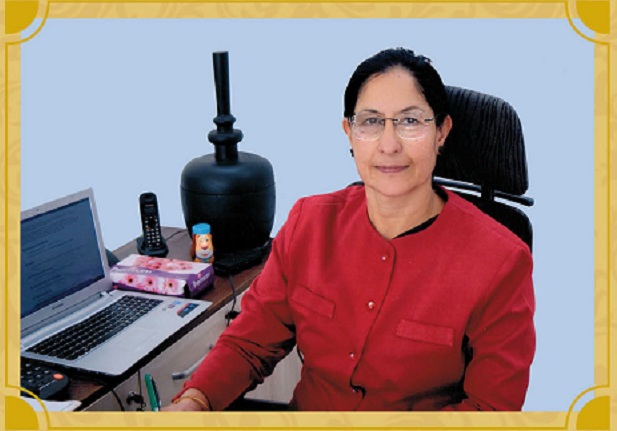 In this digital age when information is just a click away, the School magazine remains a cherished, permanent and readily available record of the achievements, celebrated moments and shared experiences during schooling years.
Neonians are the cornerstone of Neo Convent and they make all of us proud by their form, conduct and achievements. My staff and I take all possible steps to ensure that they turn out to be the best and have an edge over all others. Their personality, achievements and talents are a reflection of special mind evolving teaching, and skills based on a sound value system with proactive attitude.
Participation in inter-class, inter-house, inter-school, inter-zone and State level competitions stimulate and challenge the growing students. School events like Sports Day and Annual Day give them ample scope for enhancing their creative talents, organizational skills and confidence building measures.. Well wishers, supportive parents, vibrant and committed staff and our ex-students, play an important role in helping the School community achieve its goal.
By Gods grace the school today attracts appreciation from many quarters, for its uprightness, discipline, sincerity and transparency and is rated amongst the finest.
These achievements have been made possible only by the sheer hard work and commitment of the staff, students, management and the parents support over the years and more notably without any canvassing.
I take this opportunity to congratulate all those students and their parents who participated in various school, inter-school and inter-state competitions and have brought laurels to the institution. Through this issue of Neo-Darpan I also congratulate and extend my thanks and blessings to all my ex students, who in different fields are proudly keeping aloft the banner of Neo Convent School.
I also take the opportunity to congratulate the editorial board for bringing out this issue of School Magazine, though delayed, because of reasons beyond control. I hope the following pages will give you an insight into the life and achievements of the Neonians, which is challenging and also gives a sense of fulfillment. As we look back over the years at the sands of time, I feel that we too have left our footsteps, however small for the rest to emulate.
I thank the almighty for all his blessings
God bless us all,.
Dr. Mrs. Kushaldeep Kaur
"We impart Education, not Literacy"