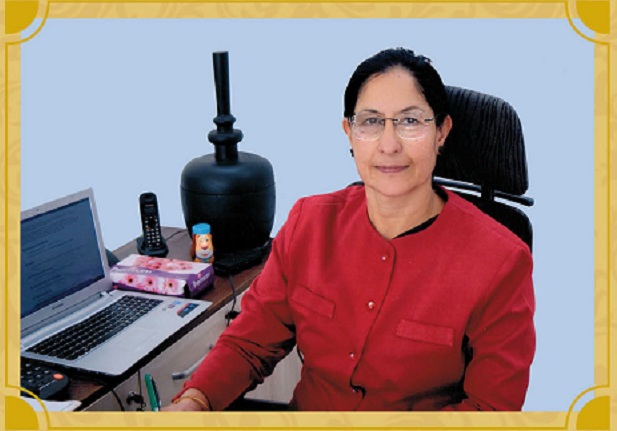 Dear Students,
I welcome you to session 2021-2022, at NCS, an institution built on years of sincere and value imbibed traditions.

The world has changed at an  unfathomable pace and as educators we, at Neo Convent School have tried to keep pace with the  challenging times.  I am glad to share that our efforts in holding on-line classes, activities and assessments etc have drawn accolades from all quarters.   We have tried to adopt a multidimensional approach bundled  with self discipline to enhance the capability of our students.
These challenging times are inviting us to learn new things so as to accomplish and soar to greater heights.  I would like to share with you that our belief that learning is not just a classroom exercise, has been reinforced during this pandemic.  The experience of learning by staying at home and simultaneously being gainfully occupied has been a distinct teaching and learning experience for all of us.
'Marian Edeman'  has rightly stated the following, "Education is for improving the lives of others and for leaving your community and the world better than you found it.'  So I earnestly   hope that the approach adopted at Neo Convent will produce socially desirable adults, who will contribute positively to the society as innovators, professionals, entrepreneurs and above all good human beings.
I sincerely hope that this tough period will positively contribute to your bright future.
Looking forward to an early end to the pandemic so as to begin normal life.
Let us pray to Almighty for strength.
God bless
Principal
Dr. Mrs. Kushaldeep Kaur 
"We impart Education, not Literacy"